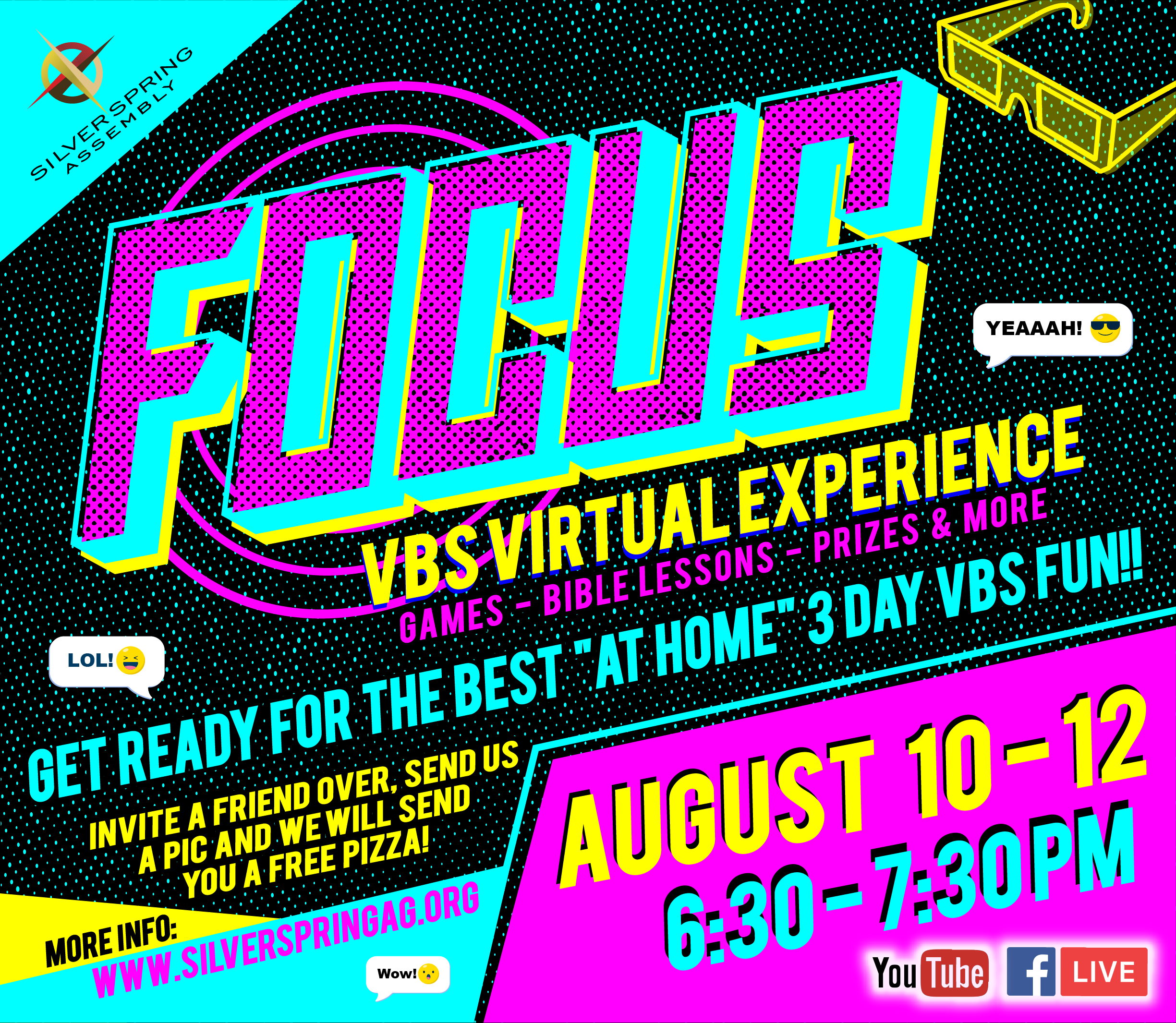 A Virtual Experience!
Focus VBS is here!
In the midst of our global circumstances, FOCUS VBS will help kids dive deeper into their faith by putting the FOCUS on God and His amazing plan for us!
Click for more info!
Dear Family,
We are gathering online on Sundays
Our church gatherings will happen online this week. We will be continually updating you here, through email and social media, so keep checking back for more information!
Watch Live Now